Products
>
LCI
LCI® (Local Communication Interface)
Due to part obsolescence, URC is no longer manufacturing the LCI. However, URC will continue to support existing LCI units.
We're working on a new modern solution for monitoring
your AC-PRO and/or AC-PRO-II networks!Coming Soon: Smart 1-Line™ HMI Computer (click for product flyer)
---
The LCI® is a substation monitor that continuously monitors up to 32 AC-PRO® and/or ZERO-Hertz® trip units connected to its RS485 port. Information from the trip units is displayed on the LCI®'s front panel. The LCI® also provides access to the network.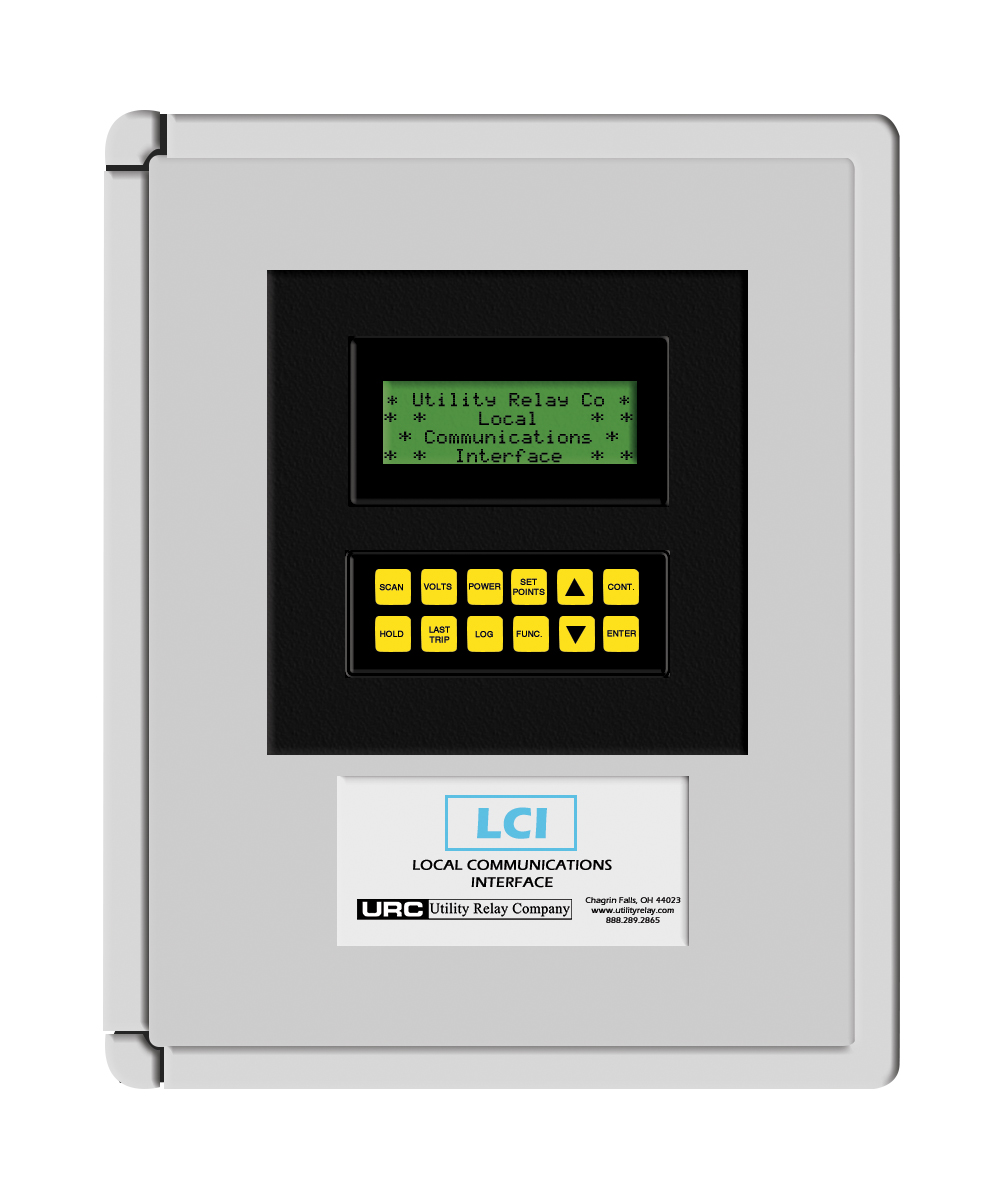 Trip unit information is displayed on the LCI®'s 4x20 character LCD. During normal operation all attached trip units are sequentially queried (or scanned) at a rate of about one unit every three seconds. Normally the current measured by each trip unit is displayed, however, detailed trip unit information can be easily accessed through the front panel buttons.
In addition, the LCI® has Ethernet support over port 502 (ModBus® -TCP) where the LCI® functions as an Ethernet to RS485 interface to the remote trip units. TCP operations are independent of the normal LCI® monitoring process and provide direct access to all trip unit registers. This feature requires the usage of a third-party Human-Machine Interface system (HMI) such as WonderWare®, InTouch® by Intellution®, PEGASYS® by Power Measurements LTD® (PML), PowerLogic® by Square D®, CIMPLICITY® by General Electric® (GE), and others.
LCI® Features
4-Line X 20-Character Display
Rugged NEMA 4X Enclosure
RS-485 Port
Support up to 32 trip units simultaneously
10Base-T Ethernet Port
Programmable IP Address
WEB Enabled
2-year limited warranty
AC-PRO® Communication Overview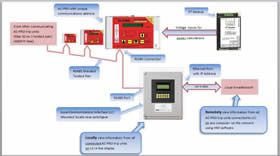 AC-PRO® trip units with the communications option have an RS485 port and use the industry standard Modbus RTU protocol. Up to 32 trip units can be connected on one twisted pair. Each AC-PRO® is programmed with a unique address. Data can be requested from the trip units and commands can be sent to the trip units from the HMI system.
A locally installed Local Communications Interface (LCI®) can be used to view the data from each AC-PRO® trip unit. A host PC running a HMI application collects information from the communicating AC-PRO® trip units. The Modbus driver in the HMI interrogates each trip unit individually and reports that information to the HMI application on a continual basis.
An AC-PRO® with communications is usually paired with a PT Module. The PT Module Provides voltage information for power calculations in the AC-PRO® trip unit. It also allows the AC-PRO® trip unit to communicate when there is less than 10% breaker current or when the breaker is open
To see more detailed information about the communicating AC-PRO®, the LCI® or the communication set up please see the instruction manuals on the Instruction Manuals page.






Product Information
Instruction Manuals
Local Communications Interface (LCI) Instruction Manual