Products
>
Direct Replacement Kits
Direct Replacement Kits
All the Direct Replacement Units have the same functionality as the AC-PRO® but do not have the QUICK-TRIP® capability. These kits reuse the existing CT's and Actuators from the existing trip unit installation.
AC-PRO-1A™
Both the AC-PRO-1A and the AC-PRO-1/2A are True RMS trip units designed to replace a variety of older style electronic trip devices.
The new trip units will operate with the existing OEM 1 amp or 1/2 amp CTs and magnetically latched actuators from a variety of manufacturers. A new wiring harness is provided for easy installation.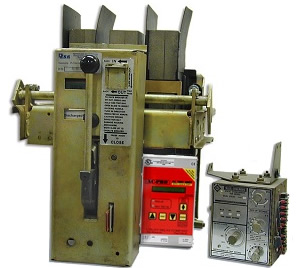 AC-PRO-1A replaces:
A-C LimiTrip™
A-C Model-1A™
A-C Static-Trip II™
Joslyn™ Opti-Trip I™
AC-PRO-1/2A™ replaces:
Siemens™ Static-Trip III™
Joslyn™ Opti-Trip II™
AC-PRO-VST®
The AC-PRO-VST is designed to directly replace obsolete VersaTrip™ trip units in older style GE PowerBreaker™ insulated case circuit breakers.
The AC-PRO-VST mounts directly in place of the VersaTrip™ and mates with the existing PowerBreak™ wiring harness.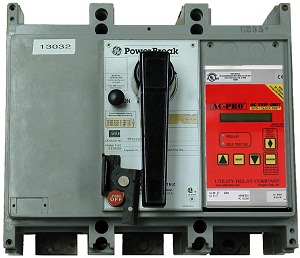 Product Information
Data Sheets