Products
>
InfoPro
InfoPro®
The InfoPro graphical user interface software was developed to provide our customers with on-demand breaker information from a USB connected trip unit.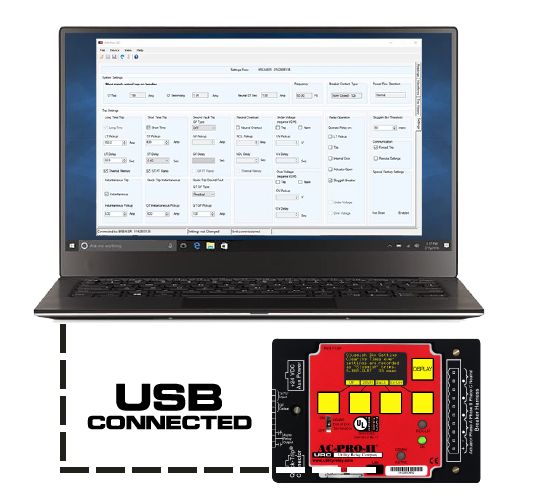 Features Include:
Trip unit settings
Current, Voltage & Power readings
Waveforms on Demand
Data on the Last 8 Trips
AC-PRO-II® Settings
Saved Trip Data
Saved Protection Parameters
Upload Protetction Parameters
Trip Unit Firmware Upgrades
New Features with InfoPro-AC 2.1:
Plotting Time Current Curves (TCCs) with Test results
Input and document Breaker Test Results
Input and document "As Found" and "As Left" trip unit data
Print and Save Test Reports
Perform RS-485 Modbus Communications test
InfoPro requires:
USB connection
Windows Vista or Higher
InfoPro Versions
Our InfoPro software is available to our customers in three separate versions depending on your trip unit. Software versions are exclusive to their specific trip unit models.
Version
Compatible Trip Units
Download
InfoPro-AC
AC-PRO-II
InfoPro-MP
AC-PRO-MP ONLY for units with Side Test Ports
See diagram below*
InfoPro-MP-II
AC-PRO-MPAC-PRO-MP-IIONLY for units with Front Test Ports
See diagram below*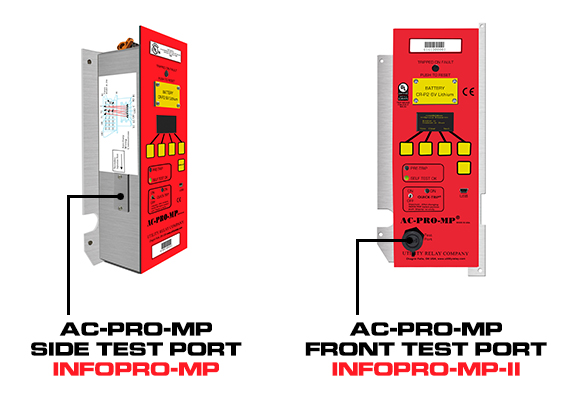 InfoPro Media
We've created step-by-step videos to demonstrate how easy using InfoPro can be. The following video shows the proper procedure to upload settings given from an older AC-PRO to an AC-PRO-II using the InfoPro software in place of manual entry.
This video also demonstrates the recommended procedure of swapping the trip unit on the breaker.
Additional Videos are available on our Youtube or on our Videos page.
InfoPro Images






Product Information
Product Fliers